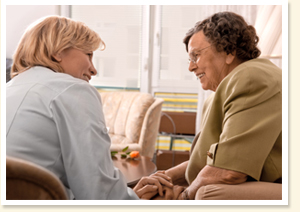 When a loved one can no longer remain at home, the Methodist Home provides a caring, professional alternative.
Long-term residents benefit from the Home's skilled nursing rehabilitation program that addresses ambulation, feeding and grooming, communication and preservation of joint mobility.
Memory-impaired residents can take advantage of the Home's innovative therapies and equipment (iPads, iPods, etc.) to improve functional skills and outcomes.
Residents with dementia and Alzheimer's disease also benefit from our dementia-certified specialists.
Our difference: Compassionate, quality care
Experienced staff members.

As soon as residents arrive, our staff works to develop a close rapport, encouraging them to participate in a wide range of daily activities from sensory stimulation to cognitive games, dancing and music therapies.

Many of our nurses, nursing assistants and support personnel have made the Home their life's work, caring for our residents for many years.
Personalized care plans

are created by a multidisciplinary team that includes physical therapists, a doctor and other professionals from our nursing, therapeutic recreation, nutritional and social services departments.

Collaboration of care with attending physicians from our Geriatric Teaching Affiliate, Columbia University College of Physicians and Surgeons, and other top New York teaching affiliates.


We love to show people around.
Please contact our
Admissions Department at
718-732-7100 or
718-548-5100 ext. 224
Learn more about the Home's subacute/short-term rehabilitation programs.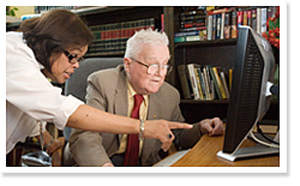 The Methodist Home Residence features dedicated short-term and long-term sections with supportive care based on the specific needs of each individual.
Amenities include:
Comfort: Beautifully restored, elegantly furnished common spaces including the Home's formal dining room.
Personalized care: The Methodist Home is tailored to serve a smaller community (all private rooms and baths)versus the larger nursing facilities.
Beautiful spaces: Dine outdoors (seasonal), chat with visitors or just relax and enjoy our spacious Great Room and adjoining outdoor sun porch with formal gardens.
Caring faces: Professional/support staff (many of whom have made the Home their life's work) who respect residents' individual needs.
Convenience: All programs/services under one roof; pre-arranged transportation when needed.
Peace-of-mind: Licensed nurses and caring staff available 24 hours a day, seven-days-a-week
Technology: Music and memory programs that use iPads and iPods to promote cognitive and social skills. Free wifi.
Programs and activities: Multi-media library (Books, DVDs, CDs, Internet access), recreation programs and social activities led by our certified recreational therapists.
Pampering: Beauty Salon/Barber Shop on-site
Worship: Multi-denominational services for all residents and their families provided in our beautifully restored Chapel. On-site chaplaincy services also available.
Free Parking: Right on the premises.
The basics:
All utilities (except telephone) and basic cable service
Housekeeping, laundry and linen service
24-hour visitation
Daily menu offerings and individual meal choices that accommodate special dietary requirements